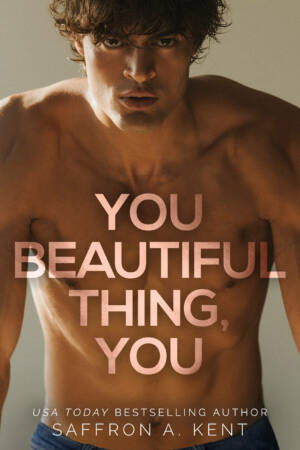 Pre-Order now on special pre-order price!
Releasing June 6th, 2023
She is the little sister of his sworn enemy.
He is the boy she fell in love with at first sight.
To him, she is a pesky but pretty little distraction that he'd rather not think about.
To her, he is a dream and a wish, a desire that consumes her every thought.
Together, they are tragic. But sometimes tragedies can be beautiful. As beautiful as this thing between Ledger Thorne and Tempest Jackson.
Full blurb to come!
NOTE: This is a STANDALONE in the Bardstown world. 
Meet the bad boys of Bardstown:
Ledger Thorne
Shepard Thorne
Stellan Thorne
Ark Reinhardt
Homer Davidson
Byron Bradshaw
And the girls who will reform them:
Tempest Jackson
Jupiter Jones
Isadora Holmes
Lively Newton
Maple Mayflower
Snow Jones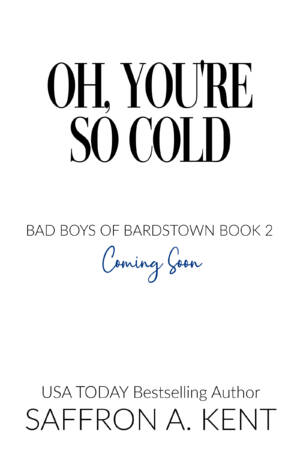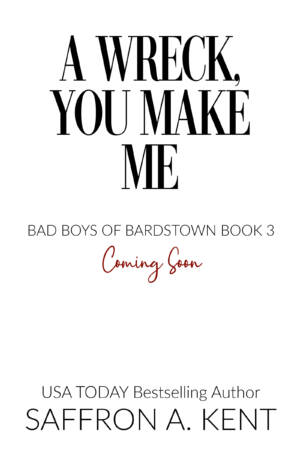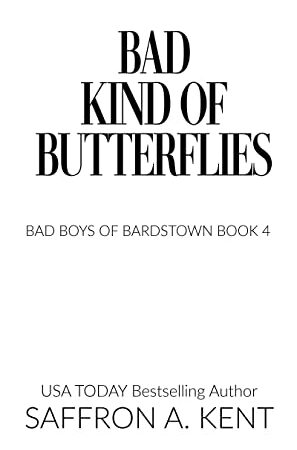 He's tatted and dark eyed.
As dark as that motorcycle he rides.
My mom says that I should stay away from guys like him: Older, wiser. A player.
But how do I when he knows where I live?
When he waits outside my house and stares at my windows, all patient and vigilant, waiting for my mom to leave.
So he can then enter my house where I'm all alone and without parental supervision.
How do I stay away from him when he's my biology tutor/unofficial babysitter's super hot and cigarette smoking boyfriend? And when he clearly doesn't stay away from her and by association, from me.
Full blurb to come soon!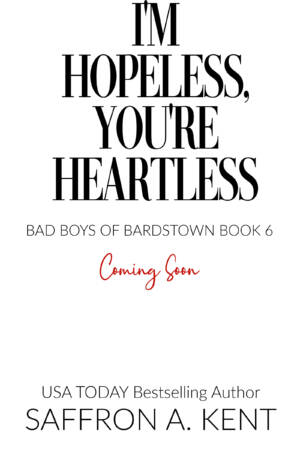 I'm Hopeless, You're Heartless (Bad Boys of Bardstown # 6)
A St. Mary's Rebels spin-off romance