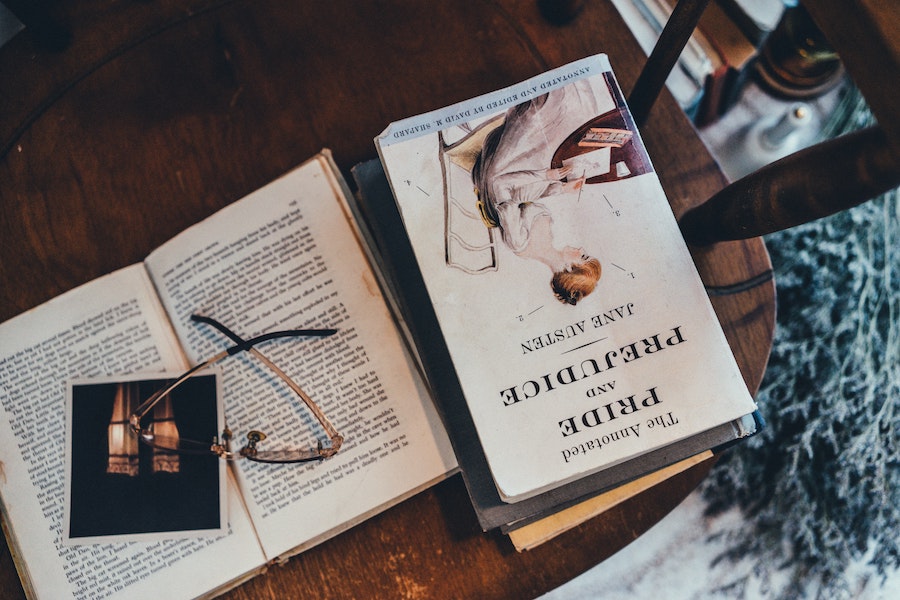 Wow, okay. I just checked the date on my last blog post and it says March. So that means I've been away for like six months. Not what I'd planned when I first thought I'd start a blog.
But anyway. At least, I'm back and can I just say that I'm so, so psyched to be back?!
And so I thought that I'd start off by talking about the most important thing in my life: books. Well, the most important thing in my life is hands down my husband but books are a very close second.
So ever since I started publishing books, I haven't gotten much time to read. It's a very common problem with authors. We never have time to read because we're always writing and editing and plotting and chasing deadlines.
But when COVID hit and New York was the epicenter for the longest time, I realized that I've been doing it all wrong. Well, not 'all' wrong but some of the things wrong. I was burning myself out by just writing and writing and doing nothing else. I realized that I was pulling things out of myself without giving anything back. I was asking my creativity to give without returning the favor.
And then I remembered something.
Back when I was doing MFA in Creative Writing – the best two years of my life, by the way – one of the professors whom I really admired and was sort of intimidated by, told us the 'secret' to being good writers. She said if you want to be a writer, you have to read. Actually, she said that you have to read, read and read some more. Read everything and anything. Read whatever you can get your hands on. Read in your genre and outside your genre. Just read.
I realized that in the whole craziness of publishing and making a living and all the adult things that we're expected to do, I forgot the basic rule of being a writer. I forgot to read.
So this year, I decided to rectify that.
This is me, solemnly swearing, that I will read. I will take weekends off, blow off TV and walks and all the other unimportant things and do what I absolutely love: READ.
To that effect, as soon as I finished writing my upcoming release, My Darling Arrow, I took a month off. I decided that I was going back to my college days where I basically had no concerns other than homework and reading.
And I did, you guys.
I did. It.
I read.
I read so many books and I swear I made a pile of them and now I look at it every day. Nothing has given me more joy than taking some time off for myself and simply… reading. I guess it's no surprise that I became a writer, right?
Here is the list of all the books that I read in my off time and my kinda sorta recs, if you're into that type of a thing…
NORMAL PEOPLE by Sally Rooney – For people who love toxic relationships, broken and screwed up characters, love that hurts but always stays with you.
FIVE CARAT SOUL by James McBride – One of the finest writers that I've read. For people who love short stories, stories about class and race and well, a little bit of spirituality.
NOTHING TO SEE HERE by Kevin Wilson – For people who love sharp, morally ambiguous but hilarious female characters, darkly comic plots and things that border a little on this side of weird.
THE GLASS HOTEL by Emily St. John Mandel – Her name is synonymous with speculative fiction so this is for people who love SF, plots that seem at once surreal and so very, very real and profound.
VALENTINE by Elizabeth Wetmore – A great debut. For people who love westerns, plots that revolve around multiple people, in this case, all women from various ages, classes and background. And an ending that seems very life-like.
ALL ADULTS HERE by Emma Straub – For people who love to read about family dramas, characters ranging from teenage to old age who are all struggling to figure out the meaning of life.
AN AMERICAN MARRIAGE by Tayari Jones – An epic love triangle. For people who love literary romances, in depth character study and well, tons of angst.
THE CLOCKMAKER'S DAUGHTER by Kate Morton – For people who love historical novels set in England, mystery and ghost stories.
MY DARK VANESSA by Kate Elizabeth Russell – For people who love stories dealing with dark and depressive characters, abuse in the most graphic and profound sense. And who love to sink themselves into the whole atmosphere of the stories they're reading.
THE KNOCKOUT QUEEN by Rufi Thorpe – Perhaps, my most of all novels I read this past month. For people who love stories about high school friendships that change lives and perspectives. Again, an in-depth character study, sometimes hilarious and other times, greatly tragic.
THINGS YOU SAVE IN A FIRE by Katherine Center – For people who love romance and women's fiction and stories that are heart-warming and encouraging and that leave a smile on your face once you're done.
THE BOOK OF LONGINGS by Sue Monk Kidd – For people who love history and religion and stories that feature a very strong and inspiring female lead. Again, one of my favorites from all the books I read.
Talking books and the art of writing are some of my favorite topics. I could go on and on about them. So if you end up reading any of those, I'd be super ecstatic to hear your thoughts.
---
Fine Print: I apologize for any grammatical errors and as always, a little too much use of the F-word. This is more a writing of passion than thought. Thanks for reading!
---